The sky was clear & cold Saturday and Sunday night so I took advantage of this shoot some images of the stars.
The campsite was great once I fit the trailer between the two trees at the end of the driveway. After we pulled in the campground host mentioned that it was a tent site, not that the reservation system mentions this. A couple of minutes of patience was all that it took to back into the site without damaging anything.
To give the kids the whole camping experience they also get to sleep in the tent. (The new Columbia two person tent is extremely sweet!)
Here is our mandatory kabob on the grill picture. (We cooked on two grills, one gas & one charcoal.)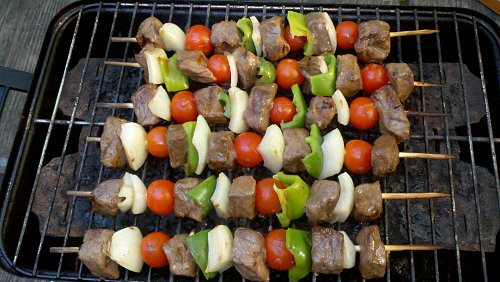 The family dinner at the picnic table on Sunday night.
The boys played several chess matches with other friends and their mother.
I cracked open an book from my bookshelf.
The boys road their bikes around the park like crazed nuts. A couple of us drove to a nearby town and then went mountain biking and toured town for a total of about 7.5 miles on Saturday.
Bored by the campfire.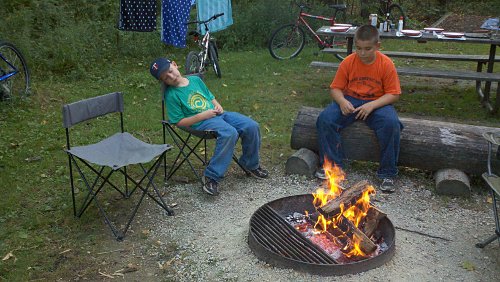 Cold by campfire.
Ben playing Super Stickman Golf while I shoot some photos of the stars.
At the suggestion of the Christie family I installed some star gazing applications on my DroidX phone and iPad. From the Droid Marketplace I picked "Google Sky" and "Space Junk" which are both great apps.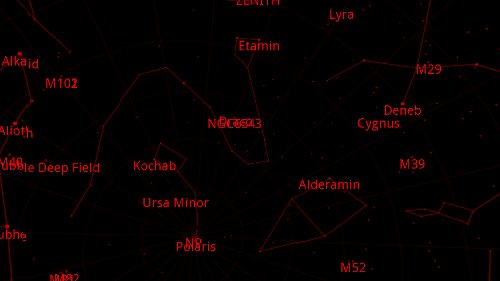 On the iPad I installed "Star Walk"
The star gazing applications were simply incredible. I probably spent 2 hours over the weekend looking at the sky and the apps trying to figure out what was above me in the sky.
The final image was actually the first star trail image that I ever tried to take. I was standing next to the campfire with the shutter open for 15 minutes.
We had a very enjoyable weekend at the park. I laughed as we were packing up, I had shot photos from my DroidX phone, my wife's Nikon CoolPix S210, and my Canon T3i DSLR. I was surprised to use three different devices given that I really did not take that many photos.