Kind of a weird storm front tonight....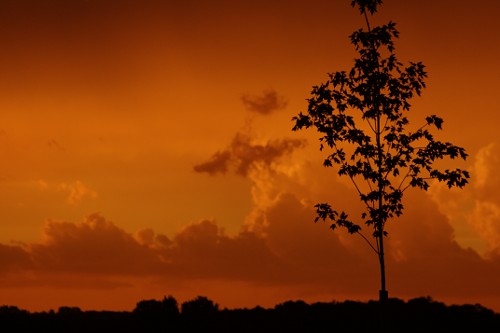 If you looked to the Northwest (above) there was a cool undercast to the sunset... if you looked to the West it was jet black.
Most of the big rain looks like it is going to slide just south of us again. I will guess that we will get less than 1/2 an inch of rain even though it is being driven like a Monsoon with horizontal rain.
A warm Saturday evening in the upper midwest.